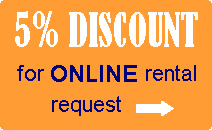 ---
Industrial Access SA -
Acces & Lifting Division
Phone +40 21 313 02 00
Call center: +40 788 NACELA

General Conditions
Please read the following terms and conditions of use carefully since by using the site, if you agree, to be bound by them. We also recommend that you periodically check these Terms of Use because we reserve the right to change them at any time without notice and the terms and conditions contained on this page of our site at the time you are using it will be those that apply during such use.
This web site is owned and operated by INDUSTRIAL ACCESS SA ("the Company"), a company registered in Romania with limited liability and whose registered office is Nerva Traian Street, No. 3, City Business Center, 031041, Sector 3, Bucharest, Romania.
Warning
The information on this web site is only for general information and use and is not intended to address any particular requirements. In particular, the web site and the information obtained via it do not constitute any form of advice or recommendation by the Company and are not intended to be relied upon by users in making any decisions. Users bear all risks from any uses or results of using this web site. The Company will take reasonable care to ensure that the information provided by the Company is accurate at the time it is added on the site. Please note: however, the Company cannot guarantee that the information is accurate and it will not be liable for any loss or damage that may be suffered as a result of relying on this information.
Quotes
Responses to requests for quotes made via the web site shall be subject to such terms, qualifications and other conditions as are stated by the Company in any such response.
Changes to the Site
The information on the web site may be changed by the Company at any time.
Links
The Company assumes no responsibility for the contents of any other web sites to which the Company's web site has links.
Intellectual Property
All rights reserved by Company.
Copyright and all other intellectual property rights subsisting in the web site and each and every part of it (including information, databases and lists within it) is owned by the Company or the providers of such content and all intellectual property and other rights therein are reserved.
Governing Law
These Terms of Use and the agreement between the Company and each user of the web site created hereby shall be governed by, and construed in accordance with, the laws of Romania. All disputes arising from or in connection with these Terms of Use or the agreement between the Company and users of this web site created hereby shall be subject to the non-exclusive jurisdiction of the courts of Romania. "