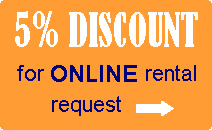 ---
Industrial Access SA -
Acces & Lifting Division
Phone +40 21 313 02 00
Call center: +40 788 NACELA

About us



The Biggest & Most Dynamic Powered Access Rental Company in Balkan Region (Romania, Bulgaria & Moldova)
Industrial Access SA Romania is the largest independent powered access rental company in the Balkans area, having only 12 years history of strong organic growth, from a small entrepreneurial company to the most developed powered access rental network depot in Romania (we also have two 100% owned subsidiaries in Bulgaria and Moldova).
Established in 2005 Industrial Access provides, reliable, rental solutions across Romania, Bulgaria and Moldova offering coverage trough an extensive network of branches.
The largest range of access platforms in Romania, ranging from 4 to 48 m working height
Full national coverage
Short term to long term hires
Service and maintenance - Qualified experienced engineers available to provide support 24/7
Sales of new and used machines
Exclusive machine attachments; reducing the manual handling of materials and increasing safety
Site surveys/visits to help you to get the right machine for your job
Damage/Theft waiver scheme, taking away the worry of paying for accidental damage/loss
Training - available Modern Training Center in Bucharest or at your site
Service maintenance agreements for customer's own equipment
Industrial Access continue to build an enviable reputation in the world of powered access.
With access to over 2700+ fleet machines across Romania, we will provide you with the ideal machine for your application.
To get specific information please visit our website www.industrialaccess.ro
STRATEGY (VMV)


We aim to provide the complete service solution for our customers, as the preferred supplier, through innovation, customer intimacy & support, dedication, professional attitude and hard work. Integrity, total engagement, full support and adaptability to our customers' ever-changing requirements are the main drivers for our efforts, which we believe will allow us to achieve 30% market share in all our segments..

WHY Industrial Access?
Because we are always there, where our stake holders (clients, suppliers, banks, collaborators – advertisement & magazines, insurance & leasing companies, shareholders) expect us to be based on our reputation and given words. We built up our name, within our small "rental" world and we are continuously working, both top down and bottom up, to fulfil our promises, increase our efficiency and develop our common future.
CEO's statement:
" We try to create a better future for all of us using old school values in a more and more demanding global market. Long-term sustainable human centred virtues such as truth and empathy are the basis of our work, well beyond daily opportunities and apparently with no direct link to our company targets. We aim to create a stable environment where all our stakeholders can feel a difference and enjoy our success."


Stefan Ponea
Founder Industrial Access
Industrial Access by numbers:



110 team members
13 B2B hire locations & 11 B2C rental stores, 27 mobile service units, with regional coverage across Romania, Bulgaria and Moldova
48 m our biggest self propelled MEWP
2700+ premium modern rental products available for rent
1— Winner of European Rental Awards Best rental company of the year 2011
24/7 service on site
6 hours average time for on site intervention
By renting with IA, you instantly have all the advantages of using premium equipment with none of the responsibilities of ownership.
Our fleet of state-of-the-art rental equipment guarantees quality for superior operational performance and efficiency for maximum cost-savings. Whether for contingencies or unexpected emergencies, call on the experienced team at IA. We have highly competent personnel with un-paralleled knowledge of our products, delivering exceptional customer service with the highest quality rental fleet.
Our goal is to focus intensely on your needs and demands. We achieve this goal by providing you with the highest level of service and responsiveness, and from our equipment quality, reliability and availability.
We are fully committed to our customers business and totally engage in every project we undertake together. This commitment also entails taking responsibility for the environment and maintaining the highest level of safe working practices
Industrial Access went green

Our efforts were recognized under ISO 14001 certification by DNV
We use selective waste management, used batteries, oil and printing cartridges recovery by specialized waste management companies.
All our company cars were upgraded and now we are using engines from Euro 4 upwards, including latest Euro6 emission engines.
We invest in the latest IT and infrastructure technologies available in order to lower our carbon footprint, as we try to bring our contribution to the modern world.
We digitize all our documents, trying to reduce the amount of paper used in our daily operations.
Our entire Romanian fleet of equipment is equipped with state of the art engines and is one of the youngest fleet in EasternEurope of its size, with less than 36 moths average age at the end of 2011, guaranteeing lowest fuel consumption, as well as one of the lowest emissions available