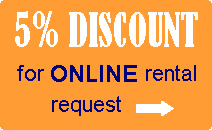 ---
Industrial Access SA -
Acces & Lifting Division
Phone +40 21 313 02 00
Call center: +40 788 NACELA

Welcome to Industrial Access SA
Industrial Access Romania SA is one of the leading providers of Arial Working Platforms in Romania, offering practical solutions from major turnkey projects to short term rental requirements.

Having evolved within this new and exciting market over the last three years, our strength lies in understanding the needs of our customer and our ability to meet those needs through rental, leasing, sales, and an unmatched, after market support infrastructure.
Industrial Access Romania manage a fleet of over 250 mobile Aerial Work Platforms and Telescopic Material Handlers both nationwide in Romania, and cross border in Bulgaria, Hungary and Moldavia, from our extensive depot network in Otopeni, Jilava, Cluj, Constanta, Brasov, Craiova and Timisoara.

Ongoing, Industrial Access has ambitious plans to extend market coverage as customers evolve their businesses, internationally.
The product range