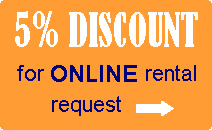 ---
Industrial Access SA -
Acces & Lifting Division
Phone +40 21 313 02 00
Call center: +40 788 NACELA

SERVICE CENTER - Industrial Access SA
AUTHORIZED SERVICE CENTER
FOR:

• MOBILE AERIAL WORKING PLATFORMS
• FAÇADE LIFTS
• MOBILE ALUMINIUM TOWERS
• MINI CRANES
• FORKLIFTS & TELEHANDLERS
• POWER GENERATORS
• AIR COMPRESSORS
• SELF PRIMING PUMPS
• WELDING GENERATORS
• LIGHTING TOWERS
• FUEL TANKS
• HIGH PRESSURE POWER WASHER

ORGANIZATION :

Locatii: Locations: Industrial Access has 7 service locations
all over the country (Bucharest, Cluj, Timisoara, Brasov, Craiova, Iasi and Constanta);
Intervention time is max. 24 hours from the customer's request.
Personnel: The service department has specialized and trained personnel (in total 14 persons). The personnel's training is made in our own center as well as in JLG training centers. Most of our technical personnel owns JLG license for equipment maintenance and reparations.

Logistics:

- Technical assistance vans– 11 pcs.
with tools and devices
Spare parts:
- spare parts department with representatives in each location;
- the spare parts are organized with one software program, each service location has the necessary IT logistics;
- in the spare parts warehouses there are about 2000 items, that can be delivered from stock or within max. 48 hours

SERVICES AND BENEFITS :

Services Contracts Advantages
- Preferential prices adapted to the labor market parts and accessories.
- According to customer request we can provide replacement parts.
Spare Parts
- Can be delivered directly to the customer location or on site.
- 24/7 CALL CENTER +40788NACELA
One number for all your problems
The best service team on your site
- All of our service personnel are trained and qualified to keep your equipment in safe operating condition. As an added benefit, you'll receive an Inspection Report after each inspection of your equipment.