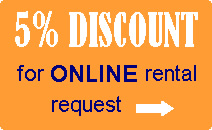 Finance by BRD Sogelease IFN S.A.

---
Industrial Access SA -
Acces & Lifting Division
Phone +40 21 313 02 00
Call center: +40 788 NACELA

Hire - Vertical Mast Lifts
Vertical personnel lifts consist of a work platform attached to an aluminium mast that extends vertically, which in turn is mounted on a steel base. The AM Series is a "push-around" machine. Available in various models, these machines can be rolled in their retracted position through standard door openings, yet reach platform heights of up to 12.42 m when fully extended. JLG's exclusive DVL series is driveable at full height and is available with platform heights of 4.67 m and 5.94 m.
Available models
Toucan 910 & 1010 Series
Toucan 861 & 1100 Series