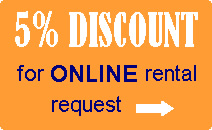 Finance by BRD Sogelease IFN S.A.

---
Industrial Access SA -
Acces & Lifting Division
Phone +40 21 313 02 00
Call center: +40 788 NACELA

Sales - Telescopic Material Handlers
Manufactured in our custom built facility in Europe, the JLG 3500 and 4000 Series of telescopic handlers - 11 model range - can handle material lifting tasks with impressive ability. The single joystick controller provides all the controls for smoother and convenient operation of all boom movements simultaneously. The stylish cab is designed with operator comfort in mind and provides outstanding visibility.
Available models
3500 Series
4000 Series

| | | | | | | | |
| --- | --- | --- | --- | --- | --- | --- | --- |
| Model | Max. Lift Capacity | Capacity at Full Height | Max. Forward Reach | Capacity at Max. Forward Reach | Lifting Height | | |
| | 4,000 kg | 4,000 kg | 4.40 m | 1,500 kg | 7.90 m | n/a | Details |
| | 4,000 kg | 4,000 kg | 5.20 m | 1,200 kg | 9.00 m | Color brochure | Details |
| | 4,000 kg | 4,000 kg | 7.90 m | 1,400 kg | 11.50 m | Color brochure | Details |
| | 4,000 kg | 4,000 kg | 9.20 m | 1,300 kg | 13.00 m | Color brochure | Details |
| | 4,000 kg | 3,000 kg | 11 m | 500 kg | 16.7 m | Color brochure | Details |
Compact Telehandlers
MRT Series -MANITOU

| | | | | | | | |
| --- | --- | --- | --- | --- | --- | --- | --- |
| Model | Max. Lift Capacity | Capacity at Full Height | Max. Forward Reach | Capacity at Max. Forward Reach | Lifting Height | | |
| | 4999 Kg | na | 18,10m | na | 20.60m | Color brochure | Details |