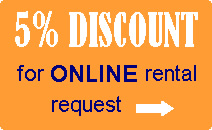 Finance by BRD Sogelease IFN S.A.

---
Industrial Access SA -
Acces & Lifting Division
Phone +40 21 313 02 00
Call center: +40 788 NACELA

About us
JLG
JLG Industries
Inc
. is the world's leading designer, manufacturer and marketer of access equipment. The Company's diverse product portfolio includes leading brands such as JLG aerial work platforms; JLG, SkyTrak, and Lull telehandlers; and an array of complementary services and accessories that increase the versatility and efficiency of these products.
Industrial Access SA

Industrial Access – Custom made solutions. Not just products.
Industrial Access Romania is the mobile aerial working platform market's leader in Romania, offering rental and sale services, after sales, consulting services, associated financial services, etc: IA offers turnkey solutions granting the success to its customers. We offer exactly what the client needs, when he needs and for exact period required by the application, avoiding unnecessary investment and collateral, impossible to estimate, costs. We transform the fix costs of our clients into variable costs, in order to improve their cash flow capabilities.

Starting with Q3 2008, Industrial Access Romania successfully launched the new "Professional Small Equipment Division" alongside our traditional core business. The new range include: power generators, mobile air compressors and pneumatic hammers, self-priming pumps, welding generators, lighting towers, high pressure washers and mobile fuel tanks.

Industrial Access Romania manages +600 units fleet (2008, December), having nationwide presence, as well as in the neighbour countries (Bulgaria, Hungary & Moldova).

Industrial Access Romania has 2 depots in Bucharest (A2 Policolor & on DN5 Jilava) as well as another 6 in Timisoara, Cluj, Brasov, Iasi, Constanta and Craiova having as its main purpose a much quicker and cheaper response for its customer portfolio, through downsizing the transport costs. Our depot & service network is continuously developing to fulfil best our customer needs offering to our regional KA best nationwide solution.

Industrial Access Romania represent the perfect outsourced solution for any customer having industrial, commercial, public network, construction application, requiring mobile powered access and site equipment.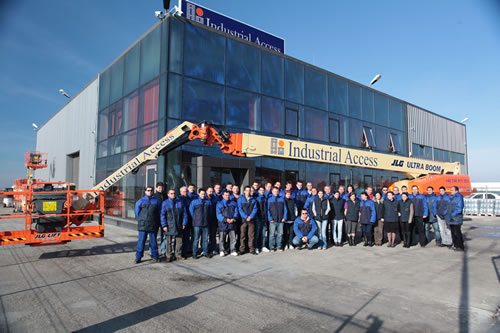 The rental solutions (SMART RENT) offered by Industrial Access Romania are based on its well established service network with nationwide presence, granting on site repair and maintenance within maximum 24h from client's call, with professional mobile workshops and engineers equipped and trained at manufacturer's standards, whatever incident being solved within maximum 48h, regardless the malfunction reason – due to the fleet size being capable of providing replacement machine at any time. Therefore, we are able to provide to our customers the best quality / price / uptime ratio in Romania.

You are welcome to visit our web page www.industrialaccess.eu for more details or please contact one of our representatives!
Industrial Access SA :